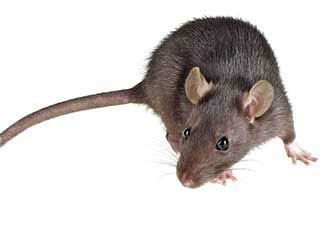 Rodents can not only spread disease, but can also damage your property. While you can get rid of them with DIY methods, there is no guarantee these pests will stay away for good. That's where our team comes in.
Identifying Entry Points
We've been dealing with rodents for so long that we can easily find all their entry points, no matter how big or small they may be! Not only are mice and rats good climbers, but can also squeeze through openings that are the size of a dime. Don't worry; we know exactly where to look and what to look for.
Repairing Cracks, Holes and other Openings
Once we've inspected your home and discovered all the possible entryways, we'll get right to sealing them up. We'll make sure to cover your vents and chimneys with a fine steel mesh they can't gnaw through and use that same mesh for the cracks in your exterior walls before plastering. We won't forget the holes around plumbing, electrical and gas lines, etc. Our technicians have a tried and true solution for each opening!
Trapping and Removing Rodents
All those repairs meant to keep rodents out will also make the rodents you do have in your home, well, stay inside. And since rodents are prolific breeders, they will multiply very quickly. Rest assured we can help with this as well. Our team can recognize rodent runways, set traps at all the right spots, and safely remove them from your home.
Best Advice from True Experts
Last but not least, our professionals are always willing to share their knowledge with our customers. Take advantage of the information they give you and change the habits that kept inviting these vermin into your home and backyard.
If you already have a rodent infestation on your hands or simply want to make sure it doesn't happen to you, call Duct & Attic Cleaning Experts and schedule a visit.