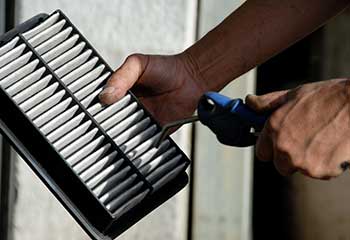 Air Duct Cleaning
Customer Issue: Began feeling that the air inside his home was becoming stuffy and dusty.
Our Solution: Mr. Labrek turned to us after we had provided a similar service to one of his neighbors. We approached the air duct cleaning here with the same professionalism and work ethic, and vacuumed the length of the ductwork, cleaned the vents, and replaced the air filters of the HVAC unit (whose grills we also cleaned). End result – a fresher indoor air quality and a healthier home environment.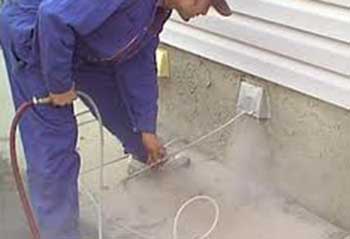 Dryer Vent Cleaning
Customer Issue: Clogged dryer vent caused the machine to overheat and was liable to cause a house fire.
Our Solution: we cleaned the dryer vent from outside, getting rid of chunks upon chunks of clogged lint from inside the duct. The major danger that characterize dryer vents vs air ducts is the fact that the heating process, combined with the very flammable lint, can cause a fire. Preventing this is paramount, so we put in extra efforts to ensure the vent was thoroughly cleaned out.