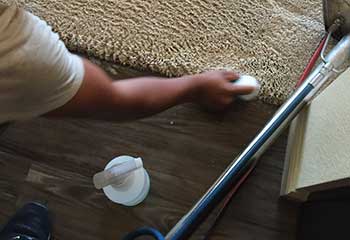 Carpet Cleaning & Stain Removal
Customer Issue: Dirty carpet and area rug in serious need of thorough cleaning and stain removal.
Our Solution: Besides the fact that the carpet and rug in question had sustained a lot of mud-tracking and accumulated a lot of dust, they had also ample stains across several sections. We proceeded to thoroughly get rid of all the dust and dirt, and then dry cleaned the pesky stains until we completely removed them. Doing this without damaging the rug and carpet fibers maintained their original aesthetic with only minimal wear and tear.
George Kim
- Four Corners