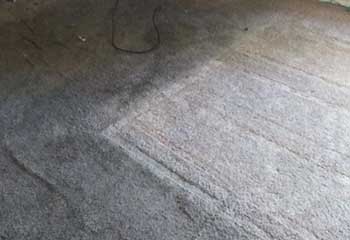 Carpet Stain Removal
Customer Issue: Dirt on the bedroom carpet needed removing in a safe and non-damaging way.
Our Solution: To begin the process, we brushed and scrubbed the dirty area to get rid of all the above-surface residues of dirt. Then, in order to dry clean the carpet without damaging it, we used our special steam cleaning equipment to dissolve the seeped-in stains in a non-harmful way. This also allowed us to sanitize the carpet area and remove the slight, rancid odor present there.
Carlos Russell
- Pecan Grove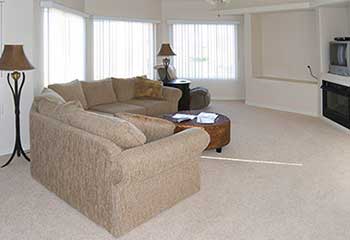 Couch Stain Removal
Customer Issue: Chocolate milk stains on the living room couch (spilled by a toddler).
Our Solution: The oily consistency of milk can make it a hassle to clean with certain types of materials. The dark color of cocoa only adds to the trouble, especially with light-colored furniture. Mr. Erginer had acted quickly and placed clothes to blot and absorb as much of the spill as possible. With skim milk, which is less fatty, acting fast is less important than with full-fat milk bodies. We used a special, eco-friendly detergent that wouldn't harm the couch material to then clean and sponge the chocolate stain area (not using hot water to prevent the stain from setting). We also steam cleaned the couch to completely dissolve the residues and deodorize and sanitize the area (milk stains can begin to smell very quickly).
George Erginer
- Richmond