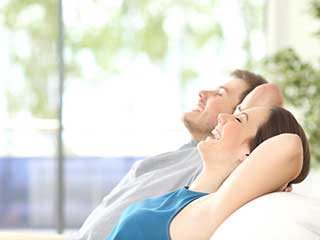 Every homeowner wishes to keep their home safe and healthy for themselves and the family members who reside in the house with them. One of the things that will help you in doing so, is keeping the indoor air quality at a healthy level. At Duct & Attic Cleaning Experts, Huston, we offer professional services to keep the air at your house clean and at a high-quality level. How can air quality be preserved and what should you expect when calling for our services? All of the information is ahead.
Our Team of Professionals Will Identify the Cause
First thing is first. When you call for our services, the first thing that our technicians will do is to perform a thorough inspection of the air quality around the premises and the reasons that might be causing it to be lower than expected. The insulation might be coming off, perhaps the house wasn't cleaned for too long a period of time, maybe there are rodent problems at your attic that cause the air to be contaminated, or maybe the ventilation and ductwork isn't doing what it should. Whatever the reason may be, our technicians will identify the cause.
Let's Clear the Air
Once our team understands the problem and what causes it, it will be easier for them to determine which solution is best to handle the situation. Only after solving the problem that has reduced the air quality will our team be able to start clearing the air and ensuring it remains clean and safe for you to breathe. For example, if your house's attic is contaminated with mold, first, the mold should be removed from the walls and ceiling. Second, the whole area should be sanitized in order to ensure it doesn't just look clean but that it is in fact clean and free of any trace of mold. Only then will the team perform another air quality check and see if the whole area is safe and healthy.
What can You Do to Maintain High Air Quality?
After our team restores the quality of the air at your home to the desired level, there are a few things you can do in order to ensure it stays at the high level it should. Keep the house and attic ventilated by opening windows and letting fresh air in, clean up your house on a regular basis, be alert to tell-tale signs of recurring problems, and finally, have the attic insulation checked at least once a year, to make sure it is in good working order.