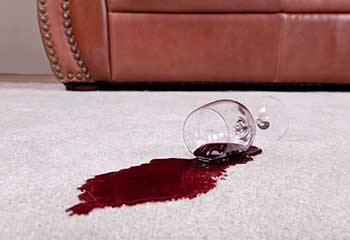 Carpet Stain Removal
Customer Issue: Red wine stains on the wall to wall carpeting in the dining room.
Our Solution: Many people fear red wine stains due to their vibrant and powerful presence and color. And for good reason. Red wine can prove difficult to get rid of when it comes to stains on carpets, rugs, and furniture. It's simpler with clothes and upholstery. But luckily, our carpet stain removal specialists have enough experience and skill to get rid of red wine stains with their eyes closed. We applied the necessary solutions to dissolve the stains without also damaging the carpeting. The job was finished relatively fast as the stained area wasn't large.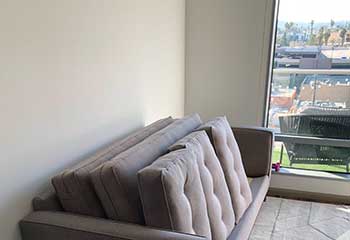 Sofa Steam Cleaning
Customer Issue: Needed to sanitize and deodorize a sofa after a new puppy urinated on it.
Our Solution: When it comes to dry cleaning, using steam is an excellent solution to avoiding chemicals that might damage carpet and furniture materials. Steam cleaners allow you to also dissolve some dirt and stains left on the sofa beforehand. Using the dry sofa steam cleaning process we got rid of the dog urine odor and the round stain that produced it.
Bill Varner
- Friendswood