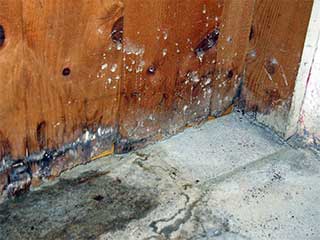 Water and fire are both serious hazards to our homes, and the resulting damages can prove quite challenging to restore. A small, apparently innocent flame can get out of control in a heartbeat and lay wreck to your house while water can just as easily get out of hand and cause considerable damage in no time. But the combination of these two will leave almost any home in a condition which requires substantial fixing and restoration work. What are the common damages caused by fire and water and how can they be treated? Read along and find out.
Not as Unusual as You May Think
First thing to know about that sort of damage, is that it is not uncommon at all, so you'd better be prepared – you might be able to avoid it. Most cases of fire and water damages combined happen as you try to put out a fire with water. Makes sense, right? But if you buy a fire extinguisher and place it under the sink, or in any other place where it will be easily accessible, you might be able to prevent such damages and a whole lot of heartache.
Water and Fire Damages
So, what kind of damages we're talking about and can they be fixed? Let's see.
Electrical damages – very serious issue that should be handled only by professionals who are permitted to fix electrical wires and systems.
Wood damages – if it is burnt, it is gone, if it is wet – there's still a chance to save it by having it thoroughly dried and aired. Sometimes the damage can be fixed but will require such an effort that it will simply not be worth it, as it will be easier and cheaper to buy new furniture, replace the window or take care of any other item.
Fabric damage – if the fabric was wet for a long period of time, especially in a closed place with no air circulation, then most chances that it is contaminated with mold or some sort of bacteria. If it's indeed contaminated, then it will be very hard to restore it and, in most cases, will be easier to replace it. If it is not contaminated, it can simply be dried while being aired simultaneously, and it should be ok.
In any case, you shouldn't handle such damages alone, and in some cases, it may actually be a great risk for you should you try to fix it by yourself, especially when there's damage to electrical wires and such, so call professionals to assess the damage and offer the best water and fire damages restoration solutions to your situation.