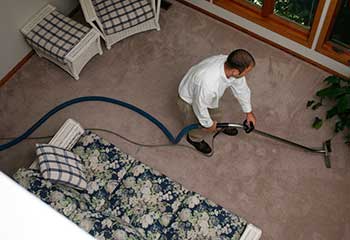 Rug Cleaning
Customer Issue: Dirty area rug in the center of the living room in need of major cleaning.
Our Solution: Because rugs and carpets consist of various threads and fabrics, dust tends to cling to them consistently. The same goes for dirt, which can get lodged between the threads and trapped there, dirtying your rugs or carpets. With stains, oily ones especially, the mess seeps into the material and becomes even harder to remove. We began the task by brushing Mr. Dean's area rug and removing all surface dirt. Then, we dissolved the deep sunken stains with a non-acidic solution that wouldn't damage the rug itself. After rinsing the area and drying the rug, it was as good as new.
Herbert Dean
- Sugar Land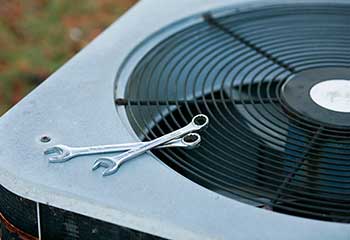 HVAC Unit Repair
Customer Issue: HVAC unit outside of the house broke down for an unclear reason. The indoor climate was less than optimal as a result.
Our Solution: We proceeded to troubleshoot the HVAC unit to try and quickly locate the source of the issue. We found that the interior fan had broken, thus the unit was failing to generate the airflow it used to. We replaced the HVAC fan and also the air filters (after Mrs. Stark requested we do that). Before finishing, we also washed the HVAC grilles and examined the air duct system for leaks to ensure the new indoor air will maintain optimal quality and temperature.
Wanda Stark
- Missouri City