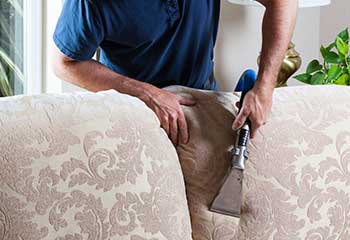 Sofa Cleaning
Service Request: Old living room sofa had sustained its fair share of stains and blemishes over the years. It needed cleaning, and we were up to the task.
Our Solution: after brushing off the dust and scrubbing the stains down to the surface level, we used eco-friendly solutions to dissolve the residues of staining. We managed to remove the sofa stains without damaging the fabric or the fibers.
Paul Terner
- Missouri City
Carpet Mold Removal
Service Request: Mr. Jackson had mold on the carpet and needed it removed without damaging the carpet fiber.
Our Solution: Using bleach and vinegar to get rid of mold can work, but it will also damage the carpet. To avoid that, we used a special product to carefully destroy the mold colony without any acidity ruining the carpet. We then rinsed the solution residues and dried the carpet area with special cloths.
Liam Jackson
- Meadows Place