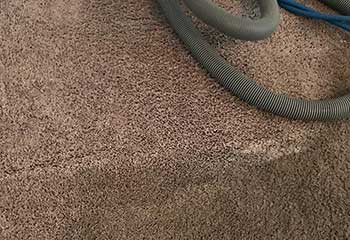 Rug Cleaning
Customer Issue: Old area rug hasn't been cleaned in years, but the customer didn't want to throw it away and opted to try and save it.
Our Solution: The rug indeed looked like it had been neglected, but we didn't see that as an obstacle, but rather as a challenge. We methodically dry cleaned the rug to remove all tactile clumps of dirt, then used special solutions to dissolve the surface stains and remove them without damaging the rug fabric.
Laurence Vicar
- La Porte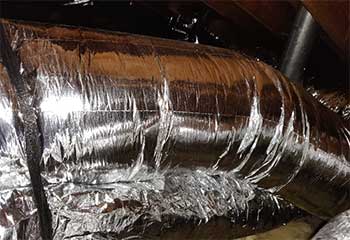 Air Duct Repair
Customer Issue: Mrs. Bridges found that she needed to change the air filters in her HVAC unit far more frequently than was normal.
Our Solution: Once our team inspected Mrs. Bridges' air ducts, we found that they had a huge buildup of dust, pet hair, and other materials in them. This had been causing the filters to get dirty much faster than they would otherwise. The excess materials were coming in through a fault in the duct itself, so we repaired it with metallic tape to seal the leak.
Edna Bridges
- Morgan's Point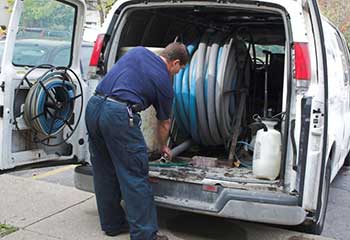 Emergency Water Extraction & Dehumidification
Customer Issue: Mr. Knight called us to remove flood water from his office.
Our Solution: Our technicians used our advanced equipment to detect hidden moisture and extracted the standing water quickly. The customer was happy with the results and recommended our services to other businesses in the area.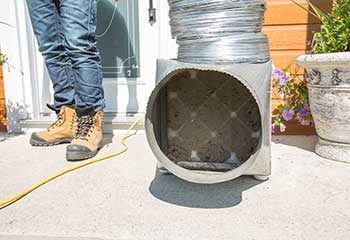 Filter Replacement
Customer Issue: The customer was warned that the HVAC unit in his new residence was overdue for attention.
Our Solution: Opening up the HVAC revealed that the filter wasn't yet clogged to the point of stressing the motor, but that it likely wouldn't take much longer. Taking it out, giving the motor a good cleaning, and putting in a fresh filter reset the timer on that.
Carsen Alfred
- Morgan's Point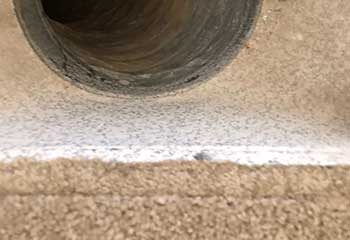 Dryer Vent Cleaning
Customer Issue: This customer's clothes took much longer than usual to dry.
Our Solution: Our team tested the system and then visually inspected everything only to find a bird nest inside the vent which was blocking the airflow. Our professionals removed all the nesting materials and cleared out the lint buildup inside of the vent, solving the problem.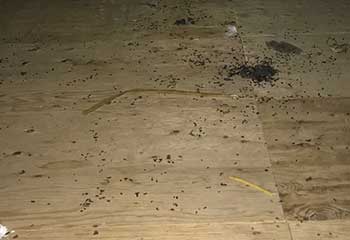 Rodent Proofing
Customer Issue: There were multiple entry points in the attic.
Our Solution: Upon thorough inspection, our team found multiple small openings rodents could squeeze through, so we went on to seal each and every one of them. We also advised our customer to set up traps to catch any remaining rats and then have someone decontaminate her attic.
Beth Stokes
- Morgan's Point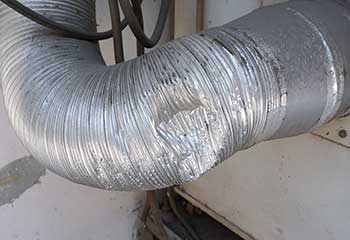 Air Duct Repair
Customer Issue: This customer's air ducts had become separated and the conditioned air was dissipating instead of reaching the rooms.
Our Solution: Our team inspected the system only to realize that this customer's air ducts hadn't been properly sealed. We made sure the ducts were. Our technicians applied the appropriate sealant and retested the system - the difference was instantly obvious.
Andrea Williams
- Deer Park