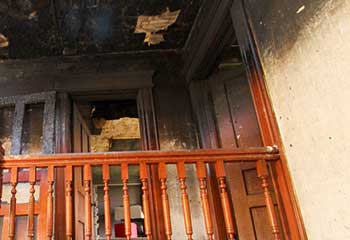 Fire & Smoke Damage Assessment & Repair
Customer Issue: Mr. Barker's home suffered some fire and smoke damage from a kitchen fire and called our team for assessment and repairs.
Our Solution: After a careful examination of the source of the fire and damages, our team filed an official assessment of the damages, and proceeded to cleaning the kitchen tiles and exhaust hood.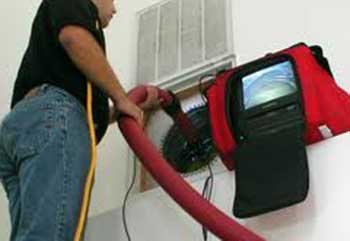 Air Quality Test
Customer Issue: The air in Mr. Barrett's home was dusty and he asked for our help to test it and take care of the problem.
Our Solution: Our team started with an indoor air quality test – and after it came back positive for dust, we cleaned the entire HVAC system including air ducts, registers, grills and diffusers. After replacing the filters, we tested the air quality once again and made sure it was at a clear and healthy level.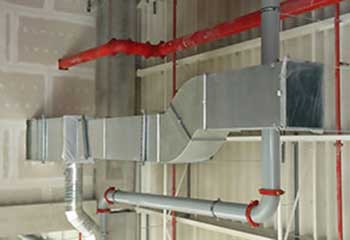 Commercial Duct Cleaning
Customer Issue: This office suite was long unused, and very dusty. The new owners wanted the air ducts cleaned after they finished the rooms.
Our Solution: After unscrewing each vent grate as well as the external HVAC aorta, our extendable air hoses were put to work. With aerostatic whip, scraper, and mop heads affixed to the end of each hose, every square inch of the duct interiors got the full treatment.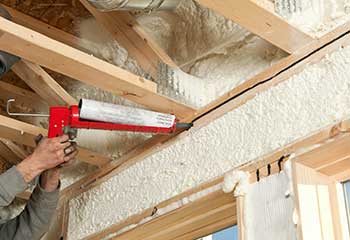 Spray Foam Insulation
Customer Issue: The Winters' attic had some awkward bare spots that needed very form-fitting and thick insulation.
Our Solution: Much of the attic was already partially insulated, and as it was a new house the attic had had very little put in it yet. Stress and air testing the walls, floor, and roof seams showed us where the most foam had to be sprayed on.
Genevieve Winters
- Houston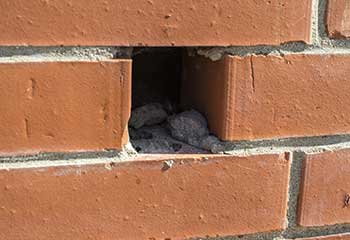 Dryer Vent Cleaning
Customer Issue: Mr. Stuart noticed that his laundry dryer vent was clogged with lint and overheating, so he called our team to clean it.
Our Solution: Our technicians cleaned the customer's dryer vent and replaced the filter as the old one was the cause of the original buildup. We made sure the dryer was working perfectly fine before we left.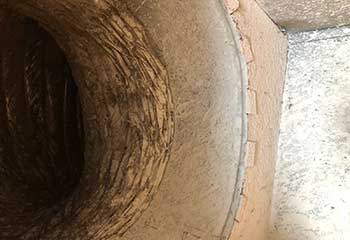 Air Duct Cleaning
Customer Issue: Ms. Murphy needed her air ducts cleaned after noticing bad odor coming out of them.
Our Solution: We started by performing air quality tests, although the odor was noticeable. We discovered mold in one of the ducts, and got straight to work cleaning and sanitizing using special (and safe) solutions. We also used mold prevention solution in order to make sure the problem doesn't come back anytime soon and Ms. Murphy can enjoy a clean and healthy air indoors.
Madison Murphy
- Westchase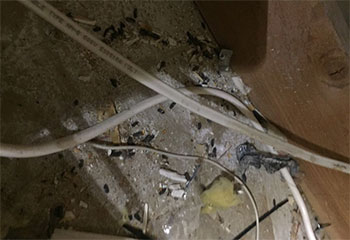 Rodent Proofing
Customer Issue: Rodent Proofing.
Our Solution: We have identified parts of the customer's attic that could serve as potential entryways for the rodents before proceeding to seal and block them off. Luckily, we didn't find any signs of infestation in the drywall, insulation, and other sensitive areas.
Raymond Boulton
- Houston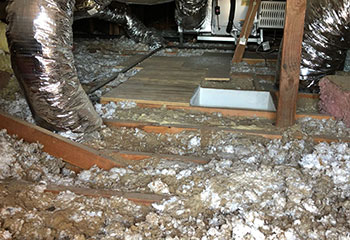 Attic Insulation Removal
Customer Issue: Insulation removal.
Our Solution: As soon as our technicians arrived at the scene, they were able to identify critical flaws in the existing attic insulation. Cleaning up the infested insulation would not suffice – the insulation had to be removed altogether.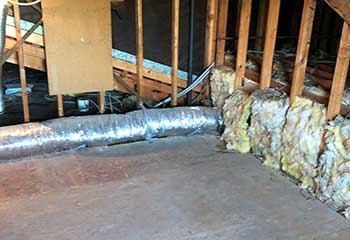 Air Duct Repair
Customer Issue: Damaged air ducts.
Our Solution: Our team inspected all the ductwork and found that the main duct by the furnace was bent in an angle that obstructed the flow of heated air into the house and was also slightly torn. We fixed both the bent section and the tears and made sure the air flow returned to its optimal state.
Jerome Langley
- River Oaks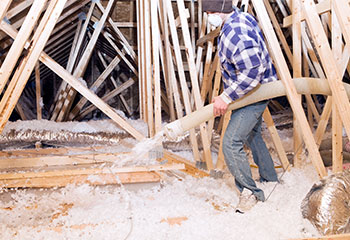 Spray Foam Insulation
Customer Issue: Poor attic insulation.
Our Solution: We identified the most sensitive areas and carefully sprayed closed-cell spray foam insulation for an airtight seal all-around. We paid particular attention to the expansion of foam and the surrounding structures.